The professionals at Grasslands Dental Care stand behind our work, with a generous guarantee on most services.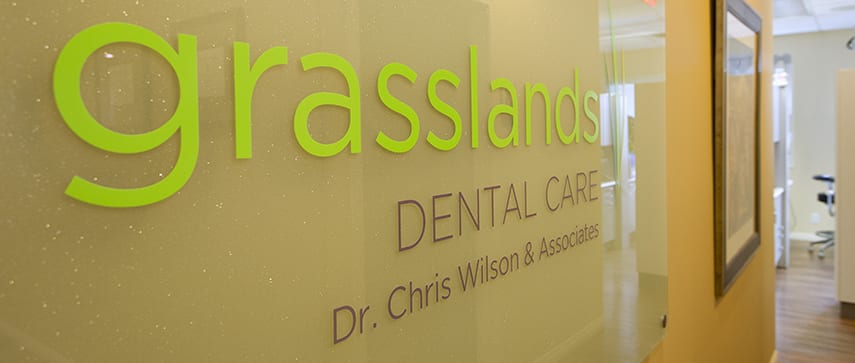 Our Guarantee
At Grasslands Dental Care, we believe that when it comes to the ongoing, good oral health of our patients – we're in it together. In fact, we guarantee it. That's why the conditions of the Grasslands Dental Care Guarantee include both general and specific terms as well as an ongoing commitment from our patients to practice the recommended oral healthcare routine at home.
The Grasslands Dental Care Guarantee – General Terms
Simply put, we ask a commitment from every patient to:
Maintain their professional cleaning as recommended by our dentist and/or hygienists (at least once every nine months).
Agree to wear any protective night guard and/or sports guard regularly if recommended.
Brush and floss on a regular basis (brushing twice daily and flossing once daily).
Coverage is not available for lost appliances or damage to dental work as a result of trauma or misuse.
The Grasslands Dental Care Guarantee – Specific Terms
The specific terms of the Grasslands Dental Care Guarantee include:
Fillings - 2 years
Crowns, Bridges - 5 years
Inlays & Onlays - 5 years
---